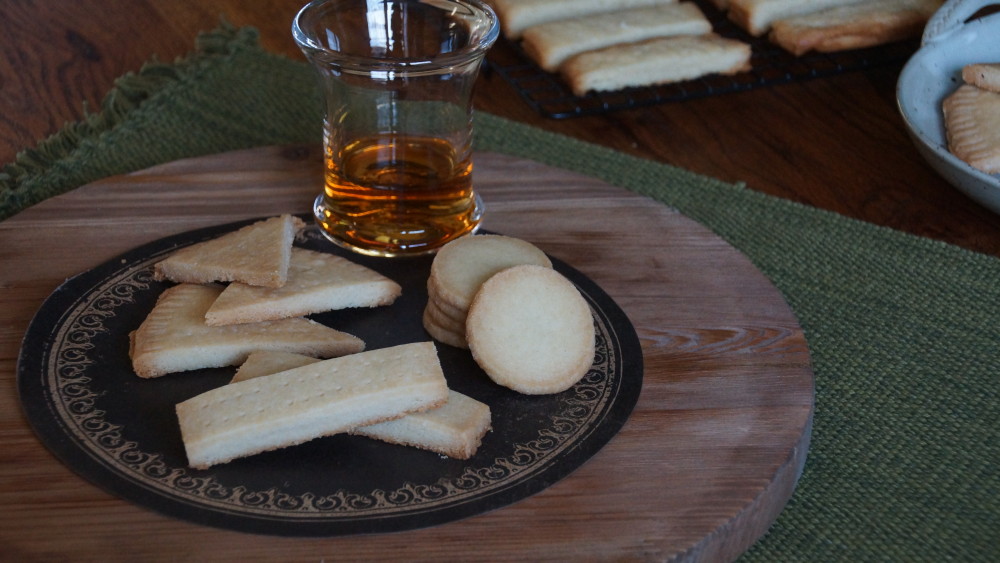 Shortbread
Homemade shortbread is one of life's delights – you can never have just one, but you should stop yourself at five. I cut them in squares and in diamonds when I feel fancy. You can incorporate the butter into the dry mixture by hand, but I always use the mixer with the paddle attachment. Very light colored shortbread will have a less pronounced buttery flavor than darker, golden-brown shortbread – bake according to your taste.
Ingredients
2 cups all purpose flour
½ cup confectioners sugar
½ teaspoon salt
1 cup unsalted butter – cold
Instructions
Pre-heat oven to 300°
Place the dry ingredients in the bowl of your electric mixer, attach the paddle and stir on low to combine.
Cut the butter into small cubes. Turn mixer on low and add all the cubed butter. Continue to mix on low speed 4-5 minutes until the dough comes together.
Turn dough out onto a clean, dry surface dusted lightly with flour and, using the heel of your hand, push across the dough edges lightly to blend any remaining butter (this method is called fraisage). Form the dough into a ball.
Roll the dough out between a base layer of parchment paper and a top layer of plastic - cut a 16" x 12" sheet of parchment paper, press dough down on top of parchment, cover with a length of plastic and roll it out until the dough covers the parchment paper.
Slide the parchment onto a baking sheet and remove the plastic. Cut the shortbread in strips lengthwise and widthwise to create small squares (roughly 1.5 inches squares).
Sprinkle a light layer of white sugar over the surface, place baking sheet in bottom third of the oven and bake 35-45 minutes until the shortbread turns a golden brown color.
Remove the baking sheet from the oven and immediately recut the dough - DO NOT wait to cut the dough until it cools because it will crumble and break unevenly.
Store in airtight container with wax sheets between the layers.