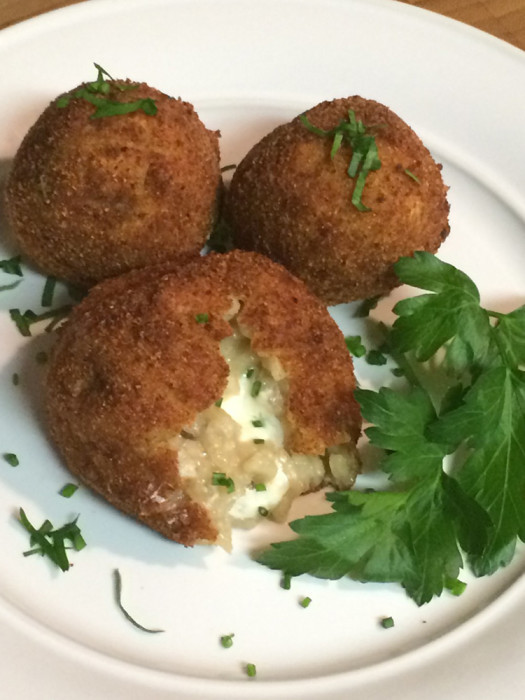 ---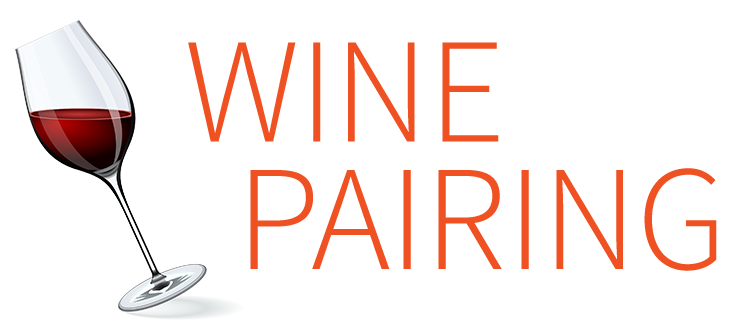 Enjoy this dish with either white or red wine — try a Vermentino from Tuscany, a Pinot Grigio from the Alto Adige, a Nebbiolo from Langhe, or (my favorite) a Vernaccia Nerra from Marche.
---
Arancini di Riso
Arancini are stuffed, fried rice balls. This recipe features mushroom risotto and mozzarella but the variations are countless – limited only by your imagination.
Ingredients
Chilled Mushroom Risotto (when saving leftover risotto spread in a baking dish about one inch thick)
Mozzarella cut into ½ inch cubes
All purpose flour
Egg – slightly beaten
Dry bread crumbs – fine and unseasoned
Canola oil for frying
Deep-fat thermometer (or candy thermometer)
Instructions
Wet your hands slightly to keep rice from sticking and roll risotto into 1 ½ inch balls, poke a hole, insert mozzarella, close and roll into rounds.
Place flour, egg and fine bread crumbs in three separate bowls.
Roll risotto balls in first in four shaking off excess, then in the egg shaking off and lastely in the bread crumbs and place on backing sheet. Make all the balls before beginning to fry.
Heat about 2 inches of canola oil in a heavy pot until it reaches 360 degrees. Working in small batches and adding oil as needed, fry balls stirring lightly about 2-3 minutes until golden brown. Remove with slotted spoon to rack with paper towels to drain.
Serve warm. Yum.