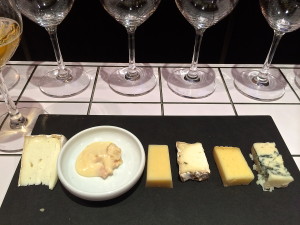 "Wine is constant proof that God loves us and loves to see us happy." -Benjamin Franklin
Pair the Wine brings memorable evenings to your home offering both Wine Classes and Cooking and Dining Experiences in your dining room. Wine Classes are $65 per guest and a maximum of eight is recommended for these 2-hour classes. Cooking and Dining Experiences are $85 per guest and a maximum of ten is recommended for an evening that will last 3 ½ to 4 hours.
Wine 101
Learn about how the wine in your glass gets from the vineyard to the table and, once in your glass, how to judge it. Did you know the wine we know and love is made from cultivars (varieties) of just one species – vitis vinifera? Take a brief tour of wine's evolution through the ages and then learn the basics of how to view, swirl, smell and taste wine.
Wine Pairing Basics
When the right wine is paired with an excellently prepared dish, they enhance one another and delight the diner. While not all paring make for exceptional memories, the basic rules of paring wine with food can help you elevate your home dining experiences. Tasting wine along with food, we will explore how acidity, sweetness, tannins and weight can effect pairings.
Old World or New World Palate
Are you an old soul or new one? Do you enjoy a dusty red whose character evolves as you dine, or do you crave deep, ripe reds with a gripping full-body mouth feel? There are no right or wrongs in preference. Wine has infinite expressions so learning your own palate's likes and dislikes will help you focus on wine varieties and regions that deliver the wine that most appeals to you.
Decoding French Wine
Did you ever walk away from the French wine section of a wine store because you did not really know what was inside that bottle of Sancerre or Beaujolais? You are not alone – French wine labeling is complicated, but it is worth decoding! In this class you will receive an introduction to France's main wine regions, learn about the varietals grown within them and taste some typical expressions of the grape.
Champagne
In France, Champagne is not saved only for special occasions – it is enjoyed all the time for its wonderful character and incredible versatility. Learn about how Champagne is made, why only sparkling wine made in that French region may be called Champagne and about other leading sparkling wine from around the world.
Cooking & Dining Experiences
Alsace
Separated from the Eastern France by the Vosges Mountains and from Germany by the Rhine River, the Alsace region is a rich mixture of French and German culture, providing diners with a mouthwatering eating and drinking experience. The wines of the region are mostly white and the food French in refinement and German in satisfaction. While sipping Cremant d'Alsace (sparkling wine), the participants will prepare and enjoy a satisfying five-course Alsatian dinner paired with regional wines.
Southern Italy
Traveling south through Italy, the climate becomes hot and dry; milk, cheese and polenta give way to dry pasta, incredible vegetables, miles of olive groves…and wine – well, wine is everywhere in Italy! Inspired by a week-long cooking adventure in Lecce, Puglia, I will teach you what I learned and together we will enjoy an aperativo while preparing a meal comprised of an antipasto, a primo, a secondo and a dolce all paired with rich southern Italian wines.