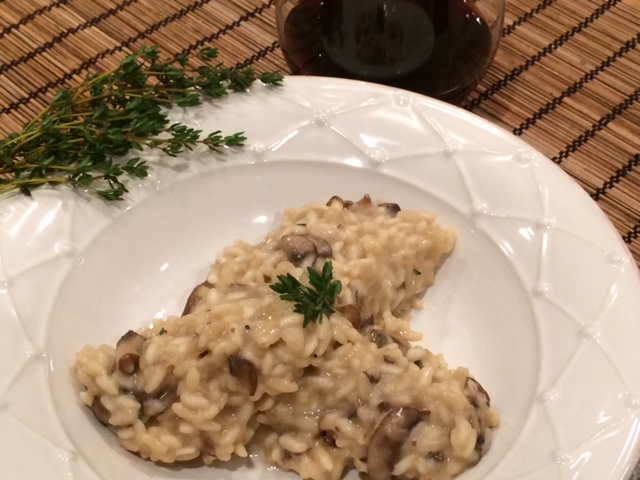 ---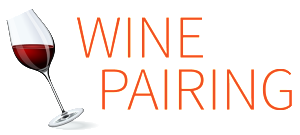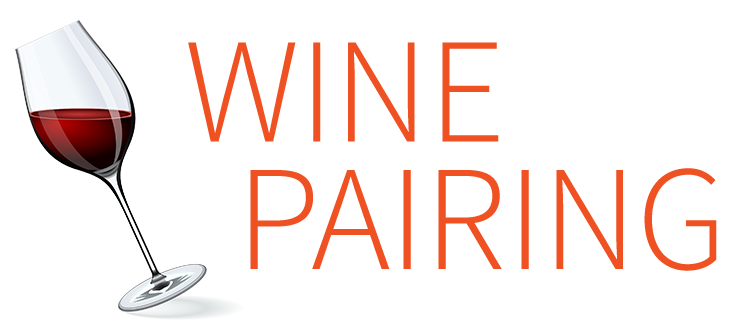 Pinot Gris from France's Alsace region makes a nice pairing with the sweetness of the Madiera recommended in this recipe.  To emphasize the earthiness of the mushrooms, choose a Nebbiolo from the Piedmont region in Italy – a nice Barbaresco or even a Barolo for a treat.
---
Risotto with Seasonal Mushrooms and Fresh Thyme
Many mushroom risotto recipes call for sautéing the mushrooms separately adding them to the rice about half way through the cooking process. This recipe cooks the mushrooms along with the risotto.
Ingredients
6 cups quality broth*
3 tablespoonS good olive oil plus 1 tablespoon butter
1 large onion (about 1 ½ - 2 cups diced small but not minced)
2-3 cups mushrooms sliced thinly
⅔ cup Madeira, sherry or white wine
21/2 cups Carnaroli* rice
Instructions
Bring broth to boil in separate pot and reduce to low – have ladle handy.
Heat oil and butter in a large pan with deep sides – do not brown the butter.
Add onion – cook on moderate heat without browning – about 5 min until onion is translucent.
Add mushrooms, stir to combine with onion and simmer mid/high 3 minutes.
Turn high and add wine and boil until liquid is almost evaporated. The wine you chose plays a smaller or larger role depending on its sweetness.
Add rice and stir about a minute to coat the rice.
Add broth 1-2 ladles at time and cook off slowly before adding the next ladle or two.
Repeat this process 30-40 minutes until rice is cooked through but is still al dente – a little chewy.
Add fresh thyme incorporate.
Add cream and butter incorporate. The rice should be creamy, almost runny so add a little broth if neede.
Add cheese, incorporate, turn off heat. Serve.
Serve – drizzle optional truffle oil on top and dash of fresh thyme to garnish.
* Broth is one of the key ingredients in this dish so the tastier the broth the better the dish.
** You cannot use any rice to make proper risotto; the most common kinds of risotto rice are Carnaroli, Vialone Nano, Raza 77 and Arborio. I have used Carnaroli and Arborio and prefer the Carnaroli.
Use left-over risotto to make Arancini (stuffed Risotto Balls – see recipe)