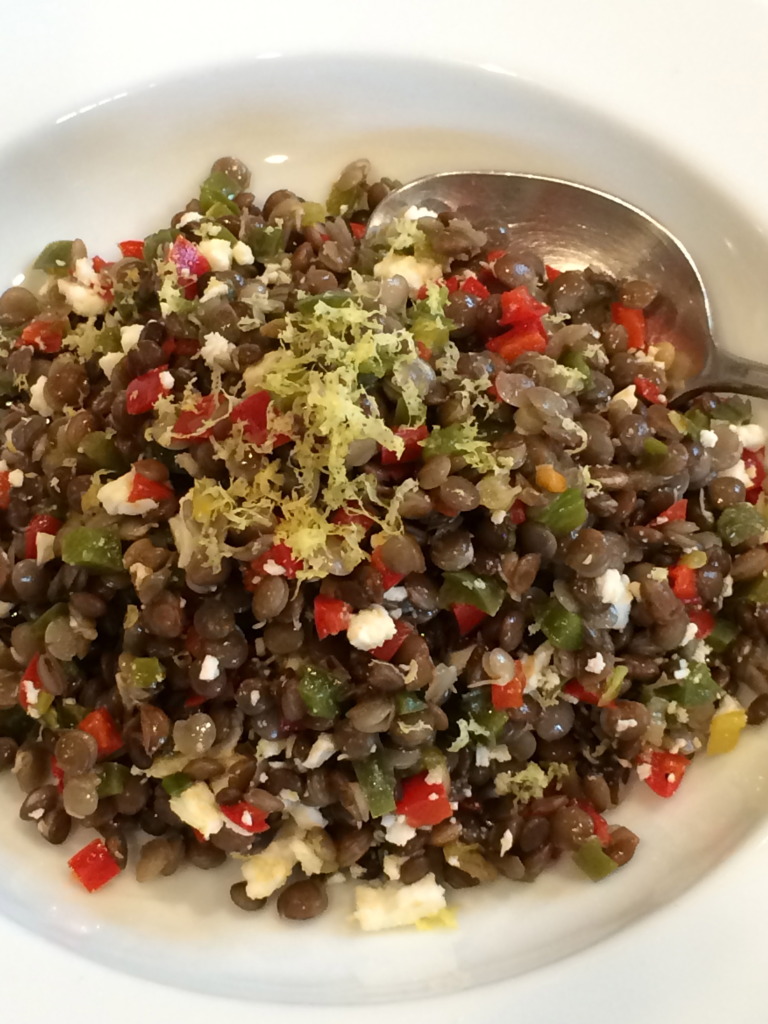 ---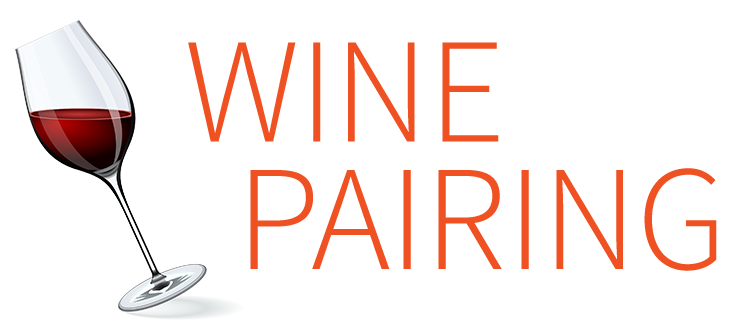 Enjoy this dish with either white or red wine — try a Vermentino from Tuscany, a Pinot Grigio from the Alto Adige, a Nebbiolo from Langhe, or (my favorite) a Vernaccia Nerra from Marche.
---
Sprouted Lentils with Bell Pepper and Feta Cheese
This recipe uses mixture of green, brown and black lentils that are pre-sprouted – this recipe uses the Sprouted Lentil Trio from trūRoots. If you are sprouting the lentils yourself, the preparation time will be longer. Grilled lamb is a nice match paired a red wine – try a peppery Austrian Blaufränkish, a Pinot Noir from the Willamette Valley or a Nebbiolo from Piedmont.
Ingredients
1 ½ cups sprouted lentils
Olive Oil
1 ¼ cup diced red bell pepper
1 ¼ cup diced green bell pepper
1 ¼ cup thinly sliced scallion
⅓ cup chicken or vegetable broth
Sea salt
Freshly ground black pepper
Crushed red pepper
Lemon zest
Feta cheese
Extra virgin olive oil
Instructions
Cook the lentils in water until tender but still chewy. Drain and set aside.
Heat a large sauté pan and add enough oil to coat the surface. Sauté the bell peppers on medium-high heat about 4-5 minutes.
Add the scallion to the pan and cook an additional 2 minutes stirring to prevent scorching.
Increase heat, add broth and cook down for 1 minute.
Add lentils and combine.
Season with salt and a good amount black pepper to taste.
Add a pinch of crushed red pepper to enhance the flavor – use it very sparingly to avoid creating heat – remove from burner.
Stir in crumbled feta.
Garnish with lemon zest and drizzle with EVO.