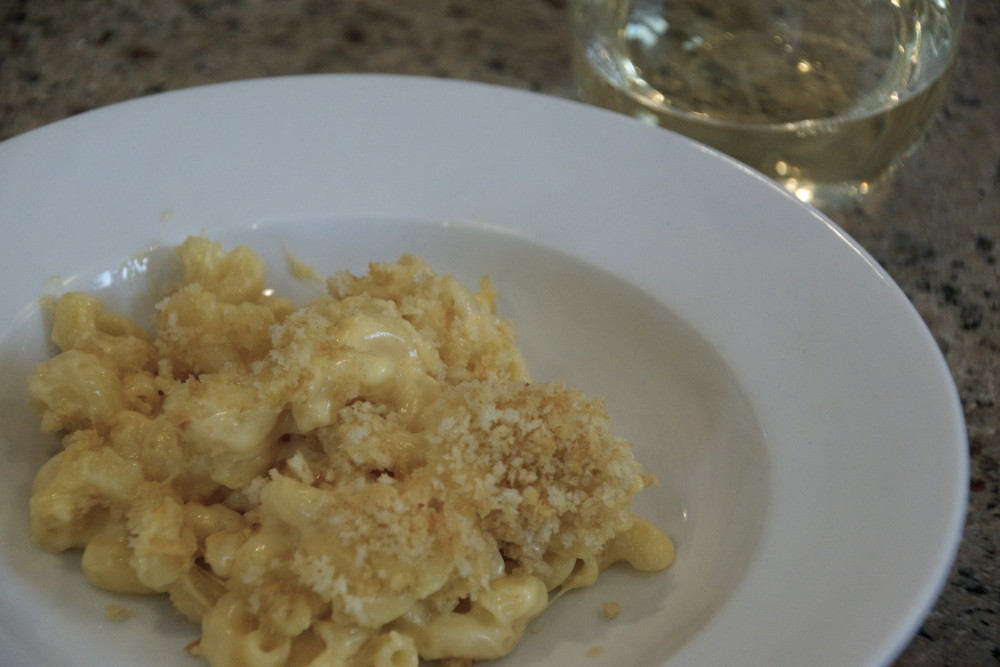 ---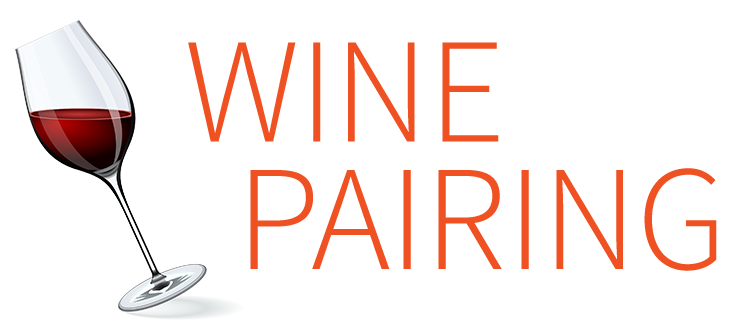 Enjoy this dish with either white or red wine — try a Vermentino from Tuscany, a Pinot Grigio from the Alto Adige, a Nebbiolo from Langhe, or (my favorite) a Vernaccia Nerra from Marche.
---
Creamy Mac & Cheese
Ingredients
5 tablespoons unsalted butter
¼ cup all purpose flour
2 ½ cups whole milk
1 medium onion
1 teaspoon mustard powder
½ teaspoon white pepper
1 cup heavy cream
8 oz grated mild cheddar cheese*
8 oz mixed grated cheese such as Asiago, Provolone, Fontina, Parmesan and Romano
1 lb Pasta Elbows
Salt
1 cup plain Panko breadcrumbs
2 tablespoons melted butter
8 oz bacon (optional – see notes)
* Sharp cheddar can make the texture grainy so it is better to use a mild cheddar.
Instructions
PREPARATION
Preheat oven to 350°. Rub an 8x11 inch glass or ceramic baking dish first with a garlic clove that has been cut in half and then with softened unsalted butter.
Melt the two tablespoons of butter in a pan large enough to hold the cup of breadcrumbs. When the butter is just beginning to brown, add breadcrumbs and stir to incorporate the butter. Toast them stirring continuously until the breadcrumbs are golden brown.
Peel the onion and cut into four sections.
Heat the milk until it is very warm but not bubbling.
Melt butter in a 3 QT. saucepan. Add flour stirring quickly and cook for three minutes.
Steadily beat the warm milk in a slow stream into the flour and butter mixture. At first, it will form a paste – keep stirring to prevent lumping and incorporate the rest of the remaining milk. Add the cut onion to the pot, season with mustard and pepper and simmer on low to thicken and to allow the onion to flavor the béchamel (about 15 minutes).
While the béchamel is thickening prepare he pasta: boil the pasta in salted water until partially cooked - about half the time suggested – the pasta should still be very firm. Drain the pasta into a colander and let the pasta rest while you finish the sauce and DO NOT shake off excess water.
Add heavy cream to béchamel.
Place a strainer over a large bowl and pour the béchamel through it to remove the onion and any flour clumps.
Add the cheeses to the béchamel and stir to combine.
Add pasta to the cheese mixture and stir to incorporate.
Place pasta in prepared dish and sprinkle top with toasted breadcrumbs.
Bake 25 minutes until just bubbling.
Notes for Bacon: If preparing with bacon, slice the bacon in ¼ strips and gentle fry the bacon to reduce the fat with out over crisping the bacon. Reserve two tablespoons of the bacon fat and drain the bacon on paper towels. Once the béchamel has been strained, add the bacon and two tablespoons of bacon fat along with the cheese (step 10).