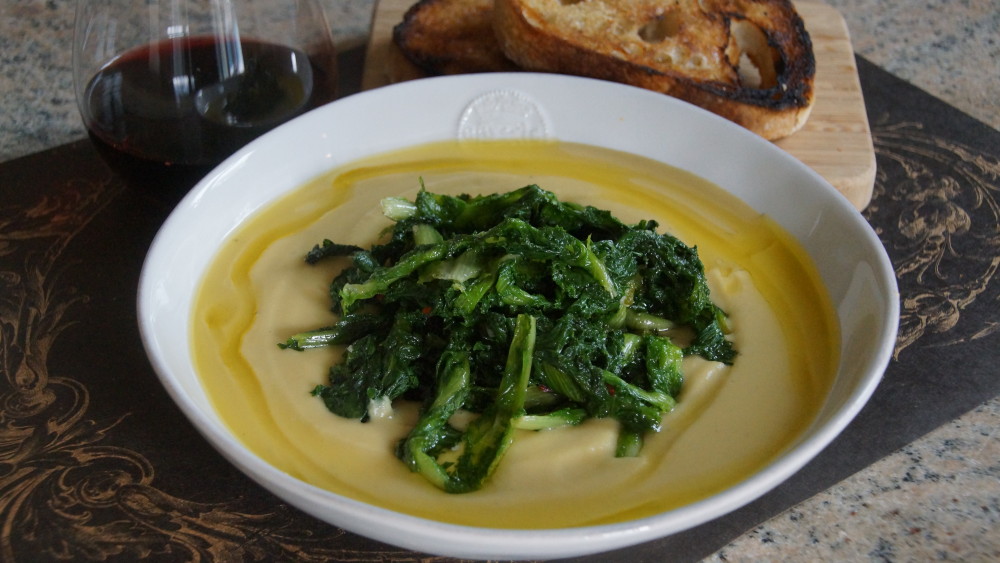 ---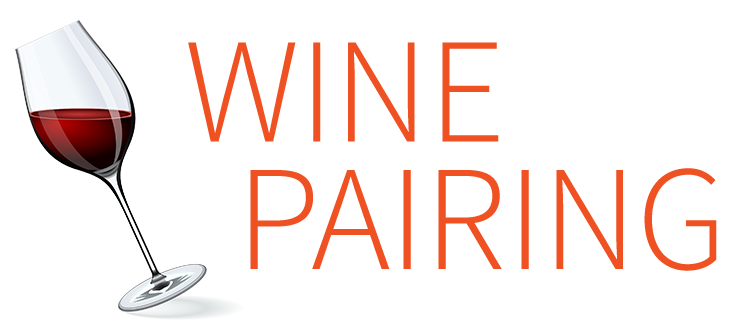 Enjoy this great summer starter with grilled vegetables paired with a crisp rosé and in the winter with a Primitivo or Salice Salentino from the Salento region of Italy.
---
Fae e Cicori – Fava Beans with Sautéed Chicory
A cooking adventure in southern Italy turned me on to this easy-to-prepare, tasty and out of the ordinary starter. Serve the fava bean puree with thick, rustic bread slices that has been brushed with olive oil, gilled or broiled and then rubbed lightly with a fresh cut garlic clove. In the summer, enjoy the dish with a crisp rosé and in the winter with a Primitivo or Salice Salentino from the Salento region of Italy. Note: Dried fava beans can be difficult to locate but they can be found in Italian neighborhoods; Bob's Red Mill brand has dried fava beans you can order online. The prep time for this recipe does not include soaking the beans overnight.
Author:
Anne Rudden Press
Ingredients
2 cups dried fava beans
1lb chicory
1 carrot, peeled and cut in three
1 celery stalk, washed and cut in three
1 small onion, peeled and quartered
4 garlic cloves
Crushed hot pepper
1 bay leaf
¼ tsp freshly cracked pepper
¼ tsp salt
Olive Oil
Rustic Bread
Instructions
Soak the beans in water overnight (if you are using a package brand like Bob's Red Mill check the instructions, some do not require soaking).
Drain the beans, place them in a large pot and add the onion, carrot, celery, smashed garlic clove and bay leaf along with the salt and pepper. Cover with water and, bring to a boil, reduce the heat and simmer for 45 minutes until beans are tender.
While the beans cook, prepare the chicory. Cut the bottom off the chicory, discard the rough outer leaves and wash thoroughly. Bring a large pot of water to a boil, add a tablespoon of sea salt, add the chicory and boil for 3 minutes. Drain the chicory and press out the excess water.
Thinly slice two of the garlic cloves. In a large frying pan, heat 6 tablespoons of olive oil, add the sliced garlic and cook for about 30 seconds and then add the chicory. Sauté briefly and season with salt and a pinch of crushed red pepper and set aside.
Drain the cooked beans, reserving the liquid, and discard the vegetables, garlic and bay leaf.
Puree the beans in a blender adding back the cooking liquid and olive oil until it is smooth but not runny and season with additional salt and pepper if necessary.
Warm both the puree and the chicory. Place the warm puree into a bowl, dress with olive oil and top with sautéed chicory. Serve with slices of crusty bread that have been brushed with olive oil, grilled or broiled until golden and rubbed with a cut garlic clove.