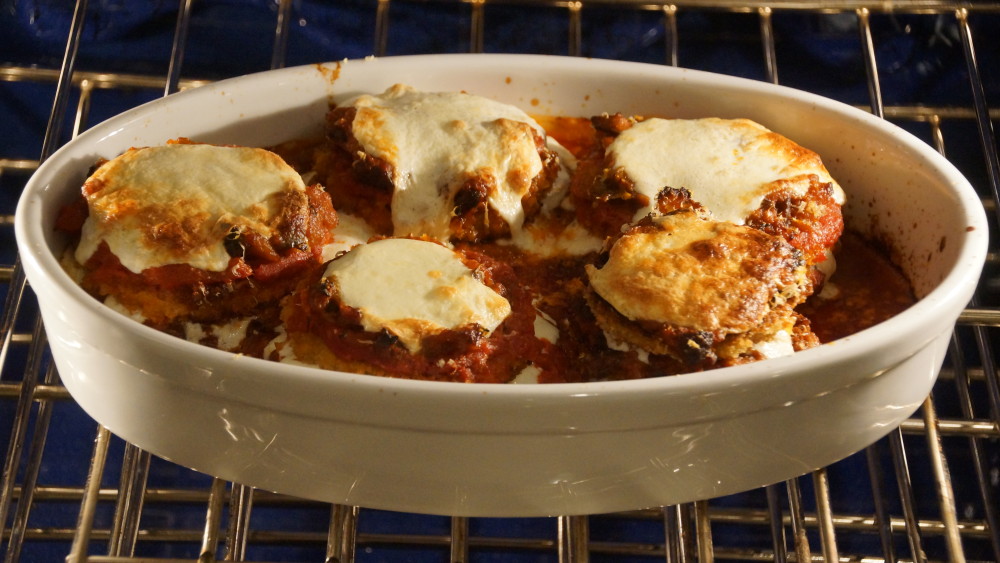 ---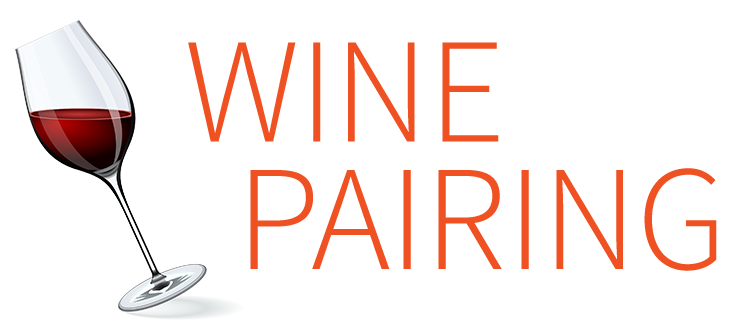 Enjoy this dish with either white or red wine — try a Vermentino from Tuscany, a Pinot Grigio from the Alto Adige, a Nebbiolo from Langhe, or (my favorite) a Vernaccia Nerra from Marche.
---
Eggplant Napoleon
Leftover eggplant caponata inspired this twist on eggplant parmigiana. Crispy fried eggplant slices are layered with caponata and cheese and baked in marinara sauce until bubbling. The dish is excellent as a starter or served as a main course accompanied by a salad. The strong flavors of the smoky eggplant and the sweet and sour character of the caponata pair well with a rich Sicilian Nero D'Avola.
Author:
Anne Rudden Press
Ingredients
2 cups of eggplant caponata
2 medium eggplants
1 cup panko breadcrumbs
1 lb mozzarella, sliced in ¼ inch rounds
2 cups marinara sauce
½ cup grated Parmesan cheese
3 eggs beaten
½ cup flour
Olive Oil
Salt
Fresh basil
Instructions
Prepare your caponata – there are many lovely versions – I prefer one without capers and especially like this eggplant caponata recipe from www.thekitchn.com.
Peel the eggplant and slice it ¼ inch rounds. Salt the rounds liberally and place on a rack to drain for about an hour.
Place the eggplants slices on a towel and press out as much liquid as possible.
Prepare the marinara sauce – here is a link to a simple marinara recipe.
Preheat oven to 350°
Place the flour, eggs and panko crumbs in three separate bowls.
Heat a large frying pan on high, add enough oil to coat the bottom and reduce the heat.
Dust the eggplant rounds with flour, shake off excess, dip in egg shaking off excess and coat the slice with breadcrumbs and add to the frying pan.
Working in batches of three or four, gently fry the eggplant until golden brown on both sides.
To assemble the Napoleons, spoon part of the marinara sauce into a large casserole dish covering to bottom. Place alternating layers of the eggplant, caponata, mozzarella, marinara and Parmesan cheese finishing with mozzarella. Bake 25-40 minutes until bubbling.
Serve individual portions garnished with chopped basil.