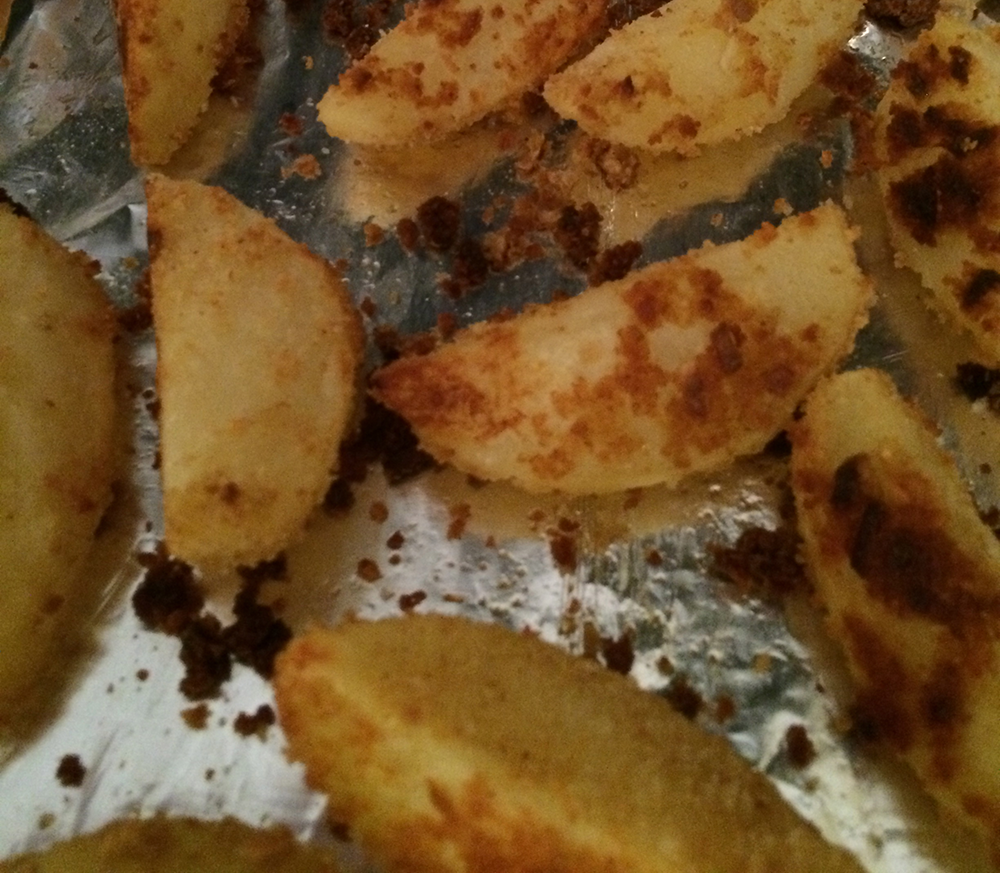 Sandy Potatoes
Ingredients
6 Potatoes – medium-large sized Yukon Gold are ideal
Salt
3 garlic cloves minced
Olive oil
1 cup dry, fine plain breadcrumbs
1 tablespoon chopped fresh herbs – rosemary, sage or thyme (optional)
1 tablespoon parsley to garnish
Pinch of chili pepper flakes
Instructions
Preheat oven to 425°
Peel potatoes and cut into wedges about an inch at the wider end.
Place garlic, salt and plenty of olive oil in a large bowl, add potatoes and toss to coat.
Add breadcrumbs and toss thoroughly.
Arrange potatoes in single layer on baking pan and bake roughly 35-45 minutes flipping them half-way to brown evenly.
If you plan to use fresh herbs, add them about 10 minutes before you plan to remove the potatoes from the oven to enhance their flavors.
Remove from oven and toss immediately with parsley and chili pepper flakes.