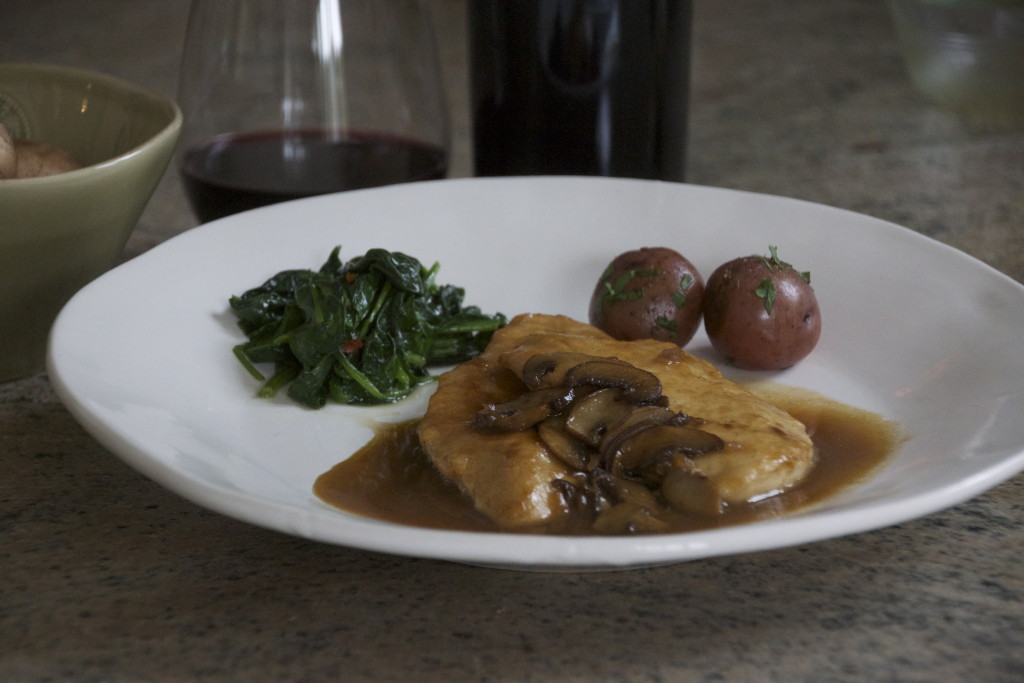 ---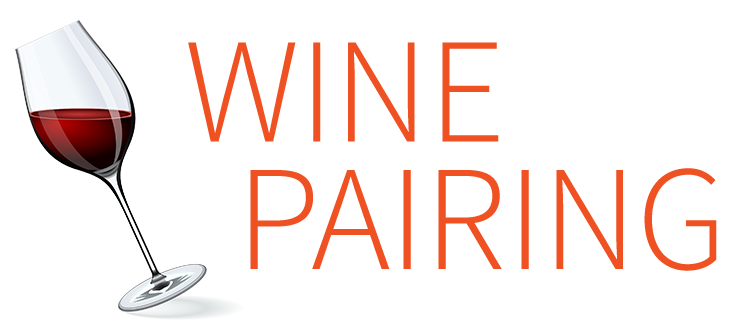 Enjoy this dish with either white or red wine — try a Vermentino from Tuscany, a Pinot Grigio from the Alto Adige, a Nebbiolo from Langhe, or (my favorite) a Vernaccia Nerra from Marche.
---
Chicken Marsala
"A delicious, classic chicken dish -- lightly coated chicken breasts braised with Marsala wine and mushrooms. Easy and ideal for both a quick weeknight entree and serving to company."
Ingredients
4 medium-sized chicken breasts
6 ounces cremini mushrooms
1 medium shallot
⅓ cup chicken broth
½ cup good quality dry Marsala such as Florio
½ cup unbleached flour
salt
white pepper
6 tablespoons butter
¼ cup light olive oil
Instructions
Slice each chicken breast in half lengthwise, place between sheets of wax paper or plastic and pound to tenderize. Salt and pepper the slices and set aside.
Slice mushrooms very thinly and chop shallot to small dice – keep them separate and set aside.
Heat a large frying pan on high, reduce the heat and melt together 2 tablespoons of the butter with the same amount of light olive oil and reduce pan heat to medium.
Working in batches of three, salt and pepper the chicken slices, dredge them in flour and place them in the pan. Sauté chicken 2-3 minutes until light golden color and turn them; sauté 3 more minutes and remove cooked chicken to a plate. Add more butter and oil to the pan and repeat with the remaining chicken. It is critical to not cook the chicken at too high a heat in order to keep the fat in the pan from burning.
Add butter and oil to pan, increase heat and sauté mushrooms – allow them to brown a minute or two before stirring. Once they have released their juices and cook off a bit, season with salt and pepper and add the shallot cooking an additional minute. Increase the heat, add Marsala, cook it down a bit and add the chicken broth. Return the chicken and any juices that have accumulated to the pan. Reduce the heat and coat the chicken by turning. Cover and simmer gently five minutes.